Italo
SCOTCH (Vince Lancini) comes to Holland
Cultuurlab in Delft is going to bring Vince Lancini, the lead singer of SCOTCH, to the Netherlands.
The party will take place on February 11, 2023.
Cultuurlab enlisted the help of two Dutch Italo DJs who can often be heard on Fantasy Radio: Dynamic D (Dennis van den Berg) and Mezza (Michael Halve). They have made contact with the artist for Cultuurlab and they are also the DJs during the party.
Do you want to be at that party?
And do you want to meet the full Fantasy crew?
Tickets @ 25 euros are available here >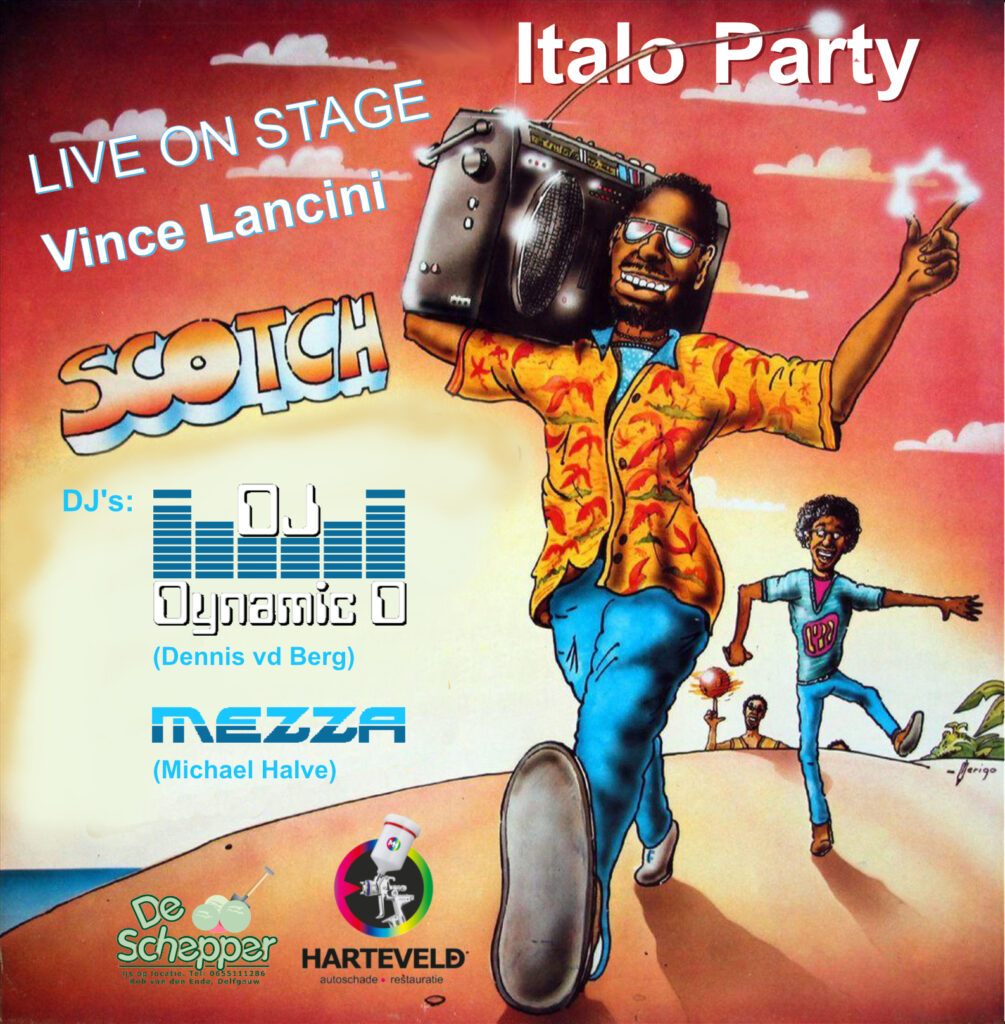 Mezza
January 25th, 2023
No comments