Italo
If You Ever Wanna Change Your Mind by Sally Shapiro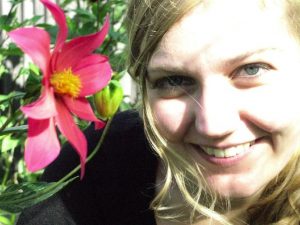 The name Sally Shapiro refers to both the Swedish duo, consisting of the producer Johan Agebjörn and an anonymous singer, as well as the pseudonym of the singer herself. In December 2004 Johan discovered Shapiro's gentle and beautiful voice while the two were singing Christmas carols together. Their first track, I'll Be By Your Side, was released as a 12″ single on May 12th, 2006, on the Austrian label Diskokaine (run by DJ/producer Wolfram Eckert).
Sally Shapiro's debut album, Disco Romance, was a nostalgic trip back to romantic italo disco of 1984. The album was revered by the press, nominated as "dance/electronic album of the year" at the U.S. Plug Awards and was given a spot in Pitchfork's Top 50 albums of 2007. The tracks on the album were subsequently remixed by Lindstrøm, Tensnake, Junior Boys, CFCF, and Juan MacLean.
Sally Shapiro is known for her shyness: she does not reveal her real name, will not even let Johan into the studio when she sings, and has never performed her songs live. After a handful of DJ dates in 2008, she decided to never ever stand on stage again. However, the duo released two more studio albums, My Guilty Pleasure in 2009 and Somewhere Else in 2013.
Apart from a collaboration single with Tommy'86 – Why Did I Say Goodbye – and a few appearances on Johan's solo album Notes in 2015, Sally Shapiro has been silent since the last album.The new two-track single is released on the 10th anniversary of I'll Be By Your Side – May 12th – and will be the last recorded piece of music by Sally Shapiro.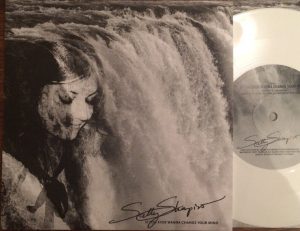 The A-side, If You Ever Wanna Change Your Mind,
was co-written by longtime collaborator
Roger Gunnarsson and co-produced by Mitch Murder.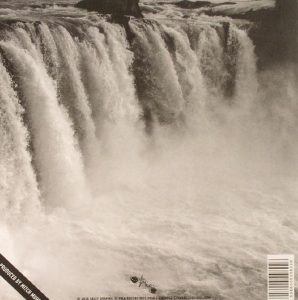 The B-side, Dangerous, is an acoustic interpretation
of the David Guetta hit,with guitar played by Johan's
cousin, Jonas Agebjörn.
The digital editions of the single come with two remixes by French synthwave artist Tommy '86 as well as UK nu-disco producer Ben Macklin.
                                                Released May 12, 2016 (c) – Fika Recordings
Co-produced by Mitch Murder | Mastered by Scott Craggs at Old Colony Mastering
Photography by Torsten Feig | Graphic design by Mathias Schuckert
Mirela
August 28th, 2016
No comments