News
Chris Van Buren – Hope and Destiny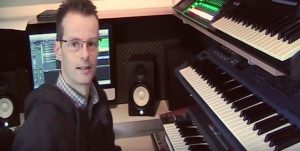 Chris van Buren is a spacesynth and italodance producer from the Netherlands.
He was born in the city of Rotterdam in June 1971.
In the early nineties he was producing house music and hardstyle but now he's back and produces the music he loves best.
Bringing you covers and originals in Italodance and Spacesynth style. Inspired by artists like Koto and Laserdance his tracks are now evolving into his own specific sound.
On his YouTube channel, are found also cover for the songs like "I Like Chopin" by Gazebo, "I Feel Love" by Donna Summer and even a megamix of songs Rofo.
As an independent music artist, in february 2016 was published on CDBaby, the first songs called "Destination Mars" and "Aim for the Moon".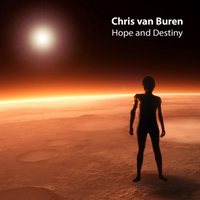 In march 2016, Chris Van Buren has a brand new
release out now. It is called "Hope and Destiny".
All tracks on this album are somehow inspired by the
exploration of planets with orbiters, landers and rovers.
Hope and Destiny is a story about the exploration of
space and the search for extraterrestrial life.
Tracklist:
01. The Limits of Our Frontier
02. Destination Mars
03. Spirit
04. Opportunity
05. Jupiter Rising
06. Project Orion
07. Curiosity
08. Sojourner
09. Mission Juno
10. Hope and Destiny
11. Odyssey
12. Aim for the Moon (Remix)
13. Destination Mars (Remix)
Mirela
April 24th, 2016
No comments