News
08+09-10: Italo Party in Finland!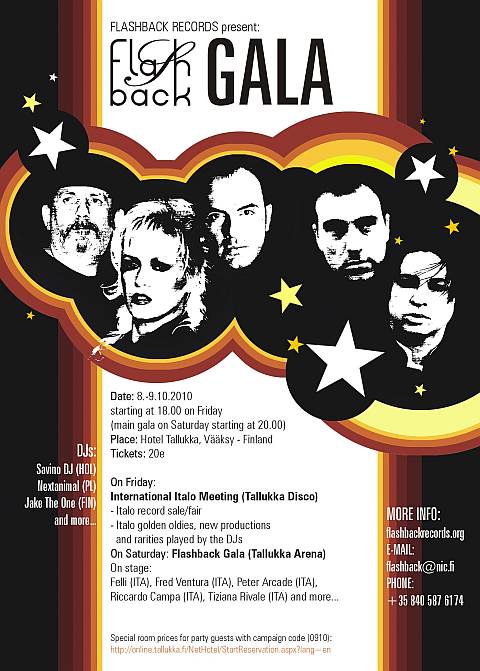 On the 8th & 9th of October Flashback Records is organising a 2 evening Italo Party event in Vaasky – Finland! On Friday evening there will be a party with many DJ's from different countries spinning records througout the night, including our own Fantasy DJ Peet Need.
On Saturday night the official gala will take place including a performance of many artists.  On stage we will be seeing: Riccardo Campa, Tiziane Rivale, Fred Ventura, George Aaron, Feli, Clay Pedrini, Peter Arcade and more! Check out Flashback's website.
DJ Pim and myself will also be at the party and will  post some photo's of this unique event.
Greetz, IVY
Ivy
September 29th, 2010
11 comments