Italo
Takes Over 11/12/13/14 MAGGIO 2023
I would like to present to you 'Takes Over', the '80s festival taking place in
Riccione from 11 to 14 May, on the Riviera that witnessed those glittering years,
with its discos, the involvement of testimonials, companies, film and record
productions, the talent of the stars, the innate and spontaneous hospitality of the
locals, and the joy of experiencing fun like nowhere else in the world.
In the previous edition, the organisation, with the patronage of the municipal
administration, presented a cast of absolute respect and a sequence of events
and initiatives that best represented the festive and fun atmosphere of the
fantastic '80s, also launching the first message of peace against the aggression
suffered by the Ukrainian people, organising the 'Concert X Peace' with
fundraising in favour of the Italian Red Cross.
And so the Italo Disco artists launched the first ever message, later picked up by
other protagonists of the Italian and European music scene. The first Concert X
Peace was organised by Cruisin'Management exactly three months after Putin's
Russia's aggression against Ukraina.
Some other initiatives, such as the vinyl market and exchange, the exhibition of
comics and painted music, and the DJ Contest, will certainly be reconfirmed
along with new interesting productions such as the Sunday morning "Brunch"
on the Terrazza al Mare, one of the most beautiful on the Riviera, where we will
promote a meeting between artists, producers, record labels, and radio stations,
music websites, and the press who from all over the world will want to know
about the history and consequently the future of dance music.
Takes Over this year will celebrate the 40th anniversary of the Cruisin'
organisation and the Cruisin' Records record label, along with the 40th
anniversary of two amazing songs that launched Italo Disco on the planet and
they are "Vamos a la Playa" & "Dolce Vita" featuring artists Johnson Righeira
and Ryan Paris.
Cruisin' Records to celebrate its 40th anniversary organises a concert by Ivana
Spagna, who in 1983 participated in the artistic production of the first song
recorded for Wea Int. "Affair a Gogo" by Cruisin' Gang, (medley of Foreign Affair
by Mike Oldfield and GiddyApA Gogo by Ad Visser), top ten in the charts all over
Europe.
Of course, we are aware that dance music could not have developed in the 80s if
they had not been shaped by the 70s and then flowed into the 90s, which is why
we have dedicated Friday 12 May to dance music from the 70s, 80s and 90s.

These are the links where you will find the programmes and information to best
manage your participation in Takes Over '23, inviting you to confirm your
adhesion and an active collaboration on the basis of the countless initiatives to
be developed in agreement with the organisation.
https://takesover.it/
https://www.facebook.com/TakesOverItaloDisco
https://www.instagram.com/takesoveritalodisco/
[email protected]

Thank you for your kind attention
Kind regards
Ennio Tricomi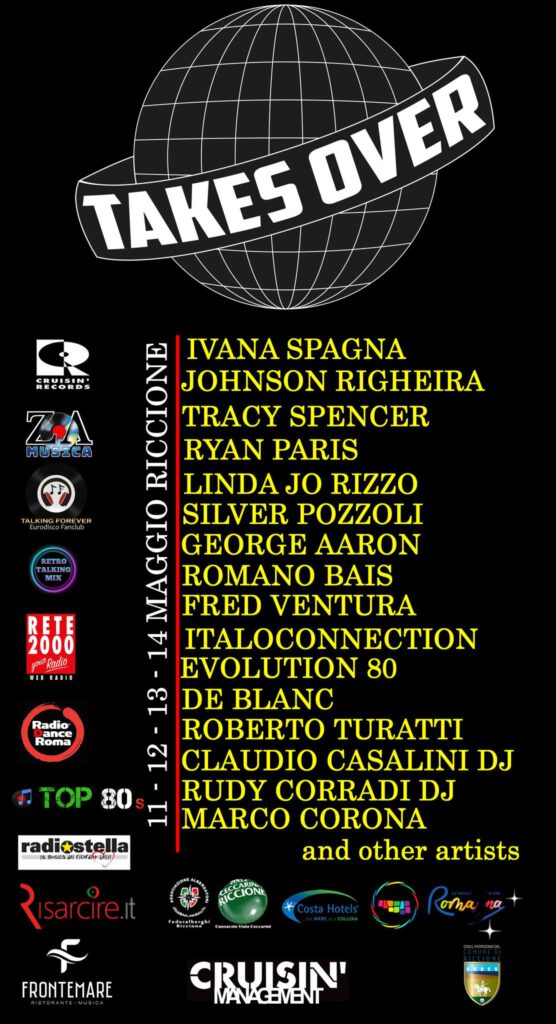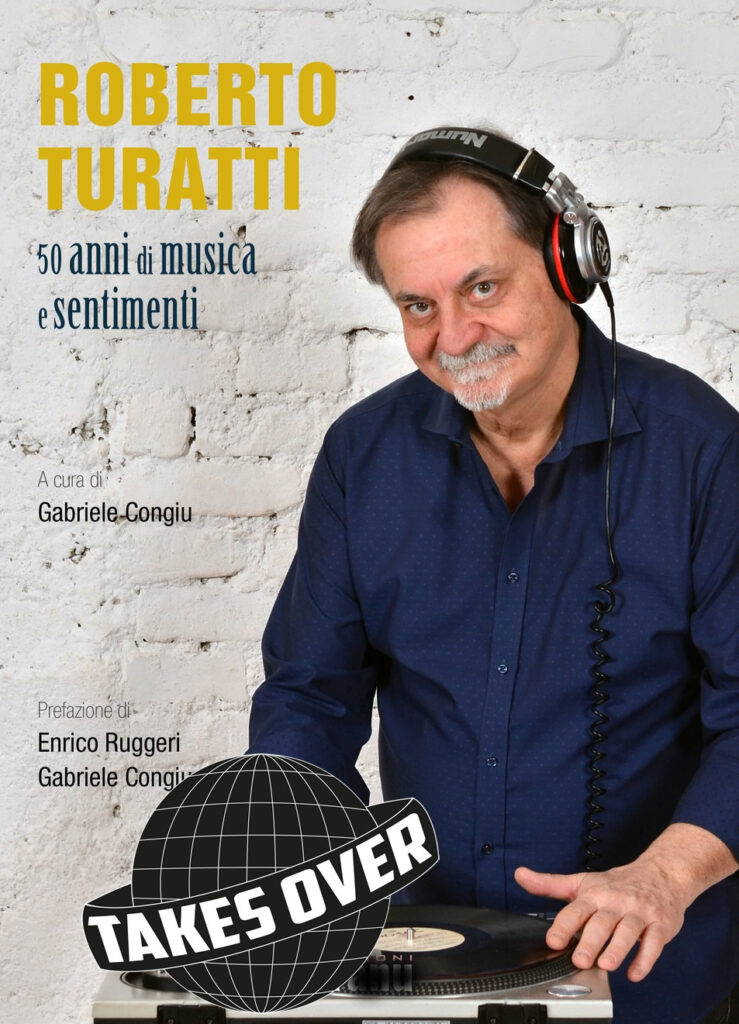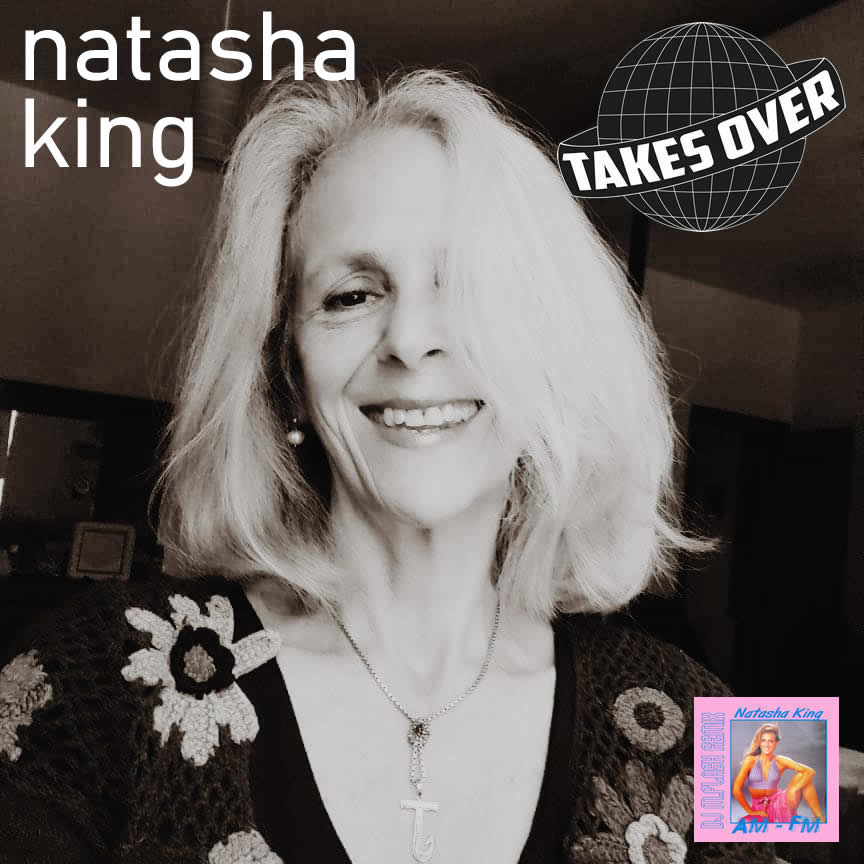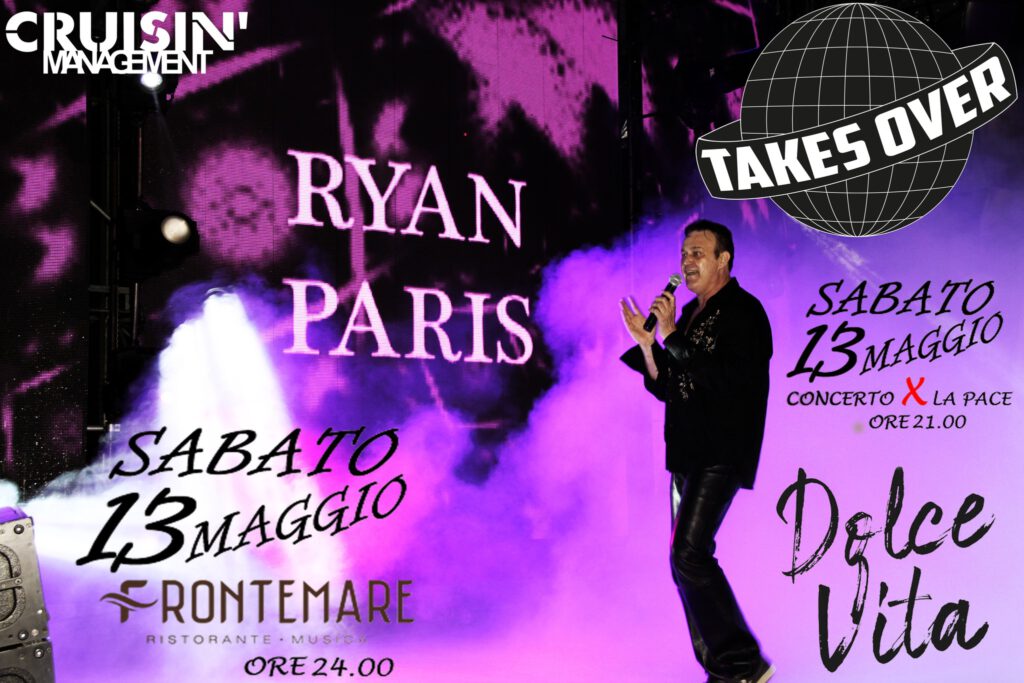 dj-ab
March 29th, 2023
No comments