Italo
Ritmo Della Domenica 070
Last week are confronted with the lost of Mats Niittylä. Mats was beside a nice person the producer and songwriter of StockHolm Nightlife. We will honor Mats with the first record of the show.
We will stay on higher BPM this show so put your furniture aside and go dancing! Remember the good things in life and make some great memories.
I lost my voice due the flu so a mix of 12 records tonight, Enjoy!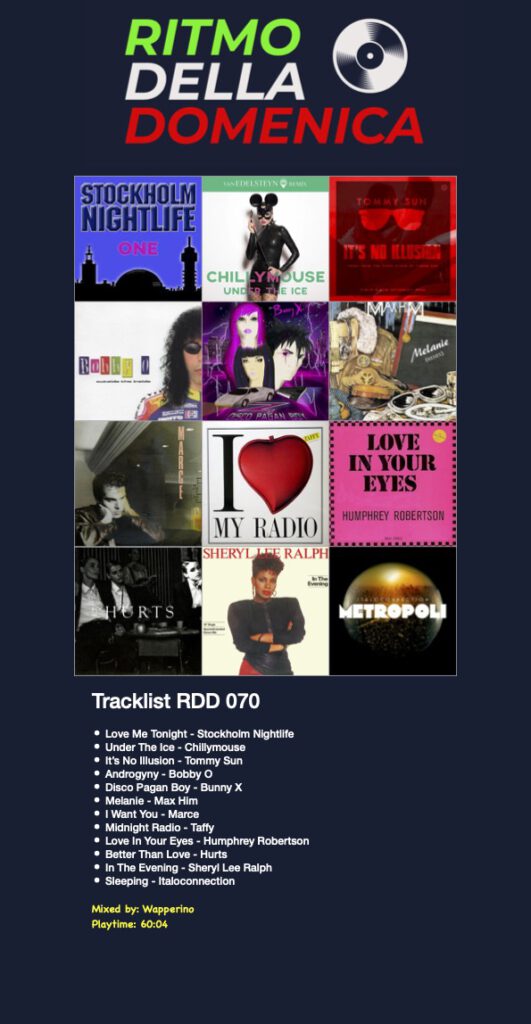 O.C. Lee
March 19th, 2022
No comments