Italo
Force Of Order by LASERDANCE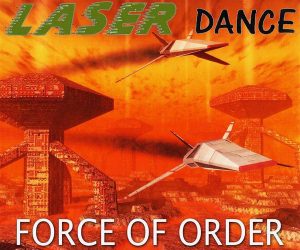 By combining futuristic synth melodies, disco beats and robot voices Laserdance set new innovative standards.
Even today this typical Spacesynth Sound has a huge fan base. Genres likeTrance wouldn't have been created without the pioneering work of the two Dutchmen Erik Van Vliet and Michiel Van Der Kuy.
After 16 years of silence, the two Spacesynth gurus are finally back with their new album FORCE OF ORDER.
For the ten brand new pieces Erik and Michiel have reactivated their old synth keyboards and stick to their sound.
The disc is an absolute must have for their fans.
Also, fans of Jean Michel Jarre, Vangelis, Kebu and similar artists will get their money's worth!
The album is available as a limited deluxe edition signed by Erik Van Vliet and Michiel Van Der Kuy on 2LP and as CD (Jewelcase).
Furthermore the vinyl edition includes an exclusive megamix of the album as bonus track*.
Tracklist
ENDLESS SPACE
FORCE OF ORDER
INTER GALATIC
SPACE OPERA
POWER INVASION
SYSTEM ACTIVATED
CYBER ROBOT
FIRE STORM
SKYDIVER
GHOST SONG
FORCE OF ORDER (Bootmix)*
Release date: 30.09.2016
Mirela
September 25th, 2016
No comments