News
24-08 Savino Deejay mix in Ivy's Music Secrets!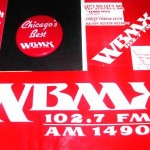 Hi all,
On Tuesday the 24th of August I will be broadcasting a mix made by our good friend Savino Deejay. It's not a regular Music Secrets sort of mix but it is special because the mix is based on music played by a radiostation from Chicago called WBMX that used to be very popular in the 80's and currently still exists on the internet.
The mix is very cleverly made, is 86 minutes and contains 300
to 400 tracks! You will hear a mixture of lots of 80's,  freestyle, oldskool and electro. Special thanks to Savino for letting me borrow his mix 🙂
Sit back & Enjoy!
Greetz,  IVY
Ivy
August 22nd, 2010
One comment