News
26th of September – Italo Party with GEORGE AARON!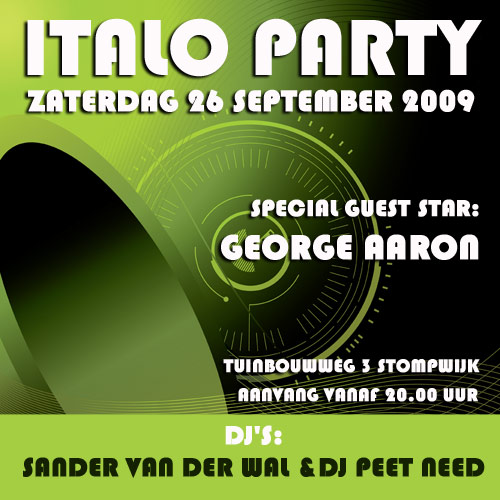 On the 26th of September we are organizing a very special Italo party!
Except for DJ's Sander van der Wal & Peet Need, who will spinning great and more unusual Italo music the whole night, we also have a very special guest star who is coming to perform:
GEORGE AARON!
We are very priviliged that he is able to come and sing all his great hits for us on this special evening.
If you are interested in coming to this party please let us know as soon as possible. You can send an email to: [email protected]
There is a limited guest list because this is a private party. The entrance fee to the party is €25.00 and this is including drinks.
Hope to see you at this very special Italo event!
Ivy & Sandra (the Italoqueen)
Ivy
August 5th, 2009
8 comments