Italo
Dyva – Harsh Wind(The Second Album)
DYVA is an Italian duet consisiting of Roberto Calzolari and Massimo Traversoni.
Till 2003 the project belonged to the underground and obscure italo disco acts,which recorded only
a few tracks back in the 80s and disappeared.
But the members  of DYVA remained active on music scene as producers and composers.
In 2003 they met Kimmo Salo, who convinced them to reactivate and release the old tunes on vinyls.
This is how a new chapter in DYVA story started. This album is a collection of their recently recorded
material,plus 2 previously unreleased on the first album original versions of their two tunes recorded
back  in the 80s.
The album contains 3 previously unreleased versions.
The booklet is filled with detailed Dyva history, personal memories of the band and previously
unpublished photos.
UNBELIEVABLE (Extended Version) 8:06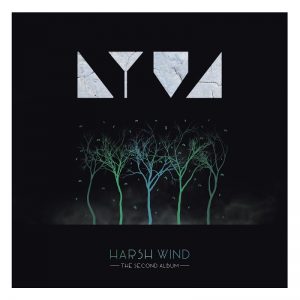 JOY (Extended Version) 6:00
MY ONLY LOVE (New Mix) 5:28
I KNOW (Extended Version) 6:18
ALL THE NIGHT (BlackZone Remix) 6:58
ALONE AGAIN (Extended Version) 7:58
MY LOVE (Don't Let Me Down) (P.R. Mix) 6:12
CANNERY THE CANARY (Extended Dance Version) 7:40
LEFTOVER LOVE (New Mix) 5:22
HARSH WIND (Album Version) 7:52
Harsh Wind is for sure among the most important items to collect in 2016 for every italo disco fan.
Mirela
December 4th, 2016
No comments