Italo
Cay Hume & His Music Productions
Cay Hume is a successful music producer, actor and singer. Among the pseudonyms, K.B. Caps, Top Secret and Safety Science, he was not only a songwriter but also a singer.
In the middle of the 80s, he produced some well-known disco classics together with Mike Mareen, Luis Rodriguez and Dieter Bohlen and founded the music label KBC Records. He also produced artists such as: B.B. Sally, T.Ark, Milou, Geilynews, Sinery, Talkin 'Fog, Margie M. and some funny interpretations for Hamburg shows.
A true multitalent, he is at home in all multimedial areas.
With the compilation of his greatest hits, we recognize his best musical success.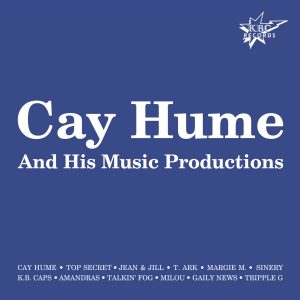 Tracklist
 Cay Hume – Call Me Up (House Music Version) 6:44
 Top Secret – Let It Be (12" Version) 5:57
 Jean & Jill – Blue Blue Eyes (12" Version) 6:57
 T. Ark – Count On Me (12" Version) 6:29
 Margie M. – China Boy (12" Version) 5:44
 Sinery – Don't You Know (12" Version) 6:07
 K.B. Caps – Do You Really Need Me (12" Version) 7:27
 Amandras – Another Lover (12" Version) 5:30
 Talkin Fog – Wait, Baby Wait (12" Version) 6:05
 Milou – One More Time (Dance Floor Version) 5:57
 Gaily News – Do The Batdance (12" Version) 5:24
 Tripple G – Nervous (12" Version) 6:46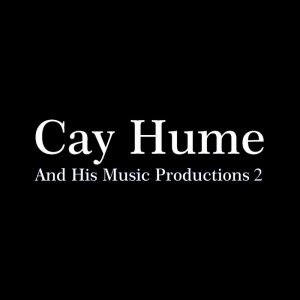 Cay Hume – Call Me Up (12″ version) 06:45
Amandras – Another Lover (Funky Maxi mix) 05:29
Gaily News – Do The Batdance (12″ version) 05:24
Jenny Rodgers – Follow Me (Dance Floor version) 04:38
T. Ark – Count On Me (12″ version) 06:30
K.B. Caps – Julia  04:37
Sinery – Don't You Know (12″ version) 06:07
Triple G. – Nervous (12″ version) 06:45
Nothing Is Impossible – Mr Bush (Don't Beat Around The Bush) (12″ version) 06:34
C.H.B.C – I'm Dreaming
Mirela
November 27th, 2016
No comments