News
Birthday Party Ab & San
This next Saturday evening we celebrate both our birthdays at the GTS Bar
For those who can't join the party and be able to listen to the Fantasy Radio on our website, please tune in and join the live stream of our party.
We start at 21.00 CET and it's "party on" till….
This nights live mixing DJ's are:
Savino Deejay DJ Peet Need Lex van Coeverden Michael Halve
Join us !
DJ Ab & The Italoqueen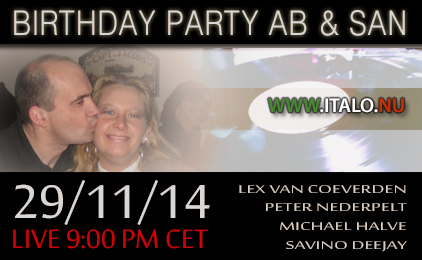 dj-ab
November 26th, 2014
No comments