News
WOLLEBRAND Italo Party with the Fantasy DJs! 21-01-2012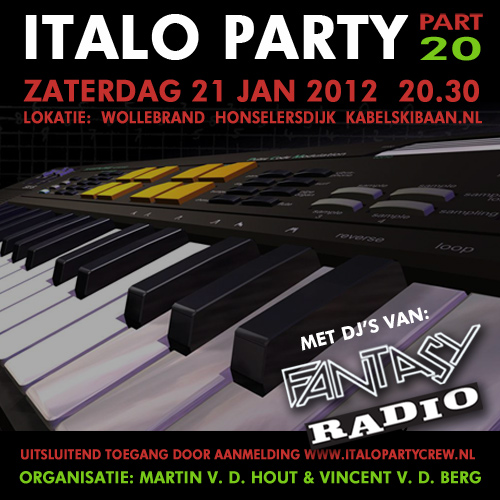 The next WOLLEBRAND Italo Party will be on the 21st of January 2012. It will be the 20th edition and a number of our FANTASY RADIO DJ's will play the music at this party!! Location as always at the Kabelskibaan in Honselersdijk.
For more information and registration please go to www.italopartycrew.nl.  See you there for another night of great music and fun!
We will try to broadcast this party live on our stream.
Michel
October 27th, 2011
No comments