News
27th of June – ITALO SUMMERTIME PARTY!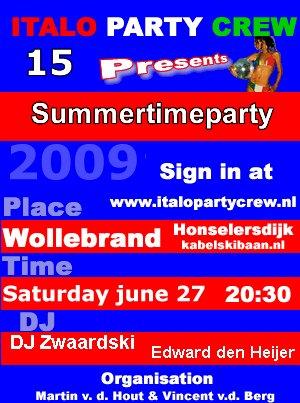 On the 27th of June there is another
WOLLEBRAND  Italo Party.
It will be the 15th edition!
Location  as always at the Kabelskibaan
in Honselerdijk.
For more information and registration
please go to www.italopartycrew.nl
See you there for another night of
good music and fun!
Ivy
May 14th, 2009
No comments